Piñita Colada - The Body Shop
One of my favourite things this month to use is the body sorbet, it is amazing on so many levels, not only does it moisturise your skin and smells amazing it also has a nice refreshing feel so it has been great to use this month with the heat!
This has been a godsend for my hair with the unusual heat it has brought humidity and that has made my hair frizz on new levels! IKR! However, one day I was having a little shop and I saw this and thought why not, so I got it and well it worked wonders hence why I'm telling you about it!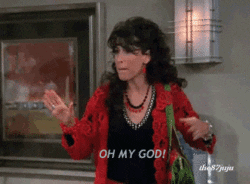 Forget everything you have ever used to remove make-up this is without a doubt a miracle worker! I know it is to remove eye makeup but that is what is great essentially about it as it really sensitive and delicate on your skin especially if you have sensitive skin like me. I bought it once over a year ago when I was at Boots in a sale and I bought it because I liked the colour of it (I know it's such a stupid reason) anyway, I used it and if you think micellar water is magic, then you will die using this. I would recommend taking the top layer off with maybe your normal face wash to just get the main foundation of it off and then this because this picks up everything and you will just end up wasting it getting your main base of makeup off but then to ensure you have got everything out of your pores use this baby, honestly, I would not lie to you, I promise you will love it, plus, you can take my word for it because I haven't been paid to say this!
This has to be one of my favourites due to the fact it's a 2in1 hair and body mist. It smells like a beachy Hawaiian holiday and I could not tell you how many people said 'ooo Cera you smell nice what perfume is that' and little did they know it was just a body mist it honestly is amazing and I used nearly all of it up so I'm praying that the next time I go in PINK they still sell it or the smell even if it is under another name.
This has been one of my favourite things to use this month I love baking lots of different treats. What I love about Tanya's books is that she has lots of personalised recipes for everyone to try which gives it a nice twist to the usual cook book made by a company and doesn't necessarily have any personality and stories behind the recipes.
These are just a few things that I have been really loving using this month, let me know in the comments what you have been loving this month or let me know on my social media!
I would just also like to say that I have bought these all out of my own money and the views are all my own not of anyone else's.